How do I import harvest records from Climate Field View or John Deere Operations Center via the Import Queue?
This article explains how to import harvest records (dry bushels) from Climate FieldView and John Deere Operations Center via the Import Queue.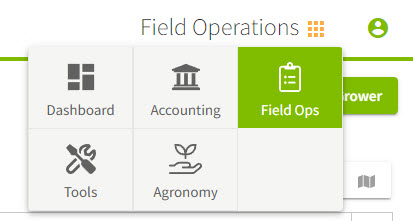 1. Click on Dashboard and select Field Ops.

2. Select the Import Queue from the menu on the left of the screen.

---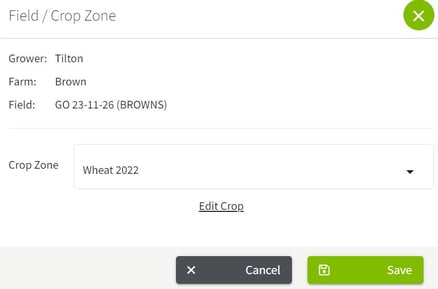 3. Click on the boundary button

and select the desired Crop Zone. When you have selected the crop zone, click the Save button.

4. Click on the yield button

and review the dry bushels per acre or total. Make any necessary adjustments and click the Save button when finished.
5. When all of the information has been selected, click on the Import button.

6. Your record will now appear in the Field Records section of Field Operations. If using Basic Accounting, you are able to assign a storage location to the dry bushels. To do this, find the harvest record and click on it.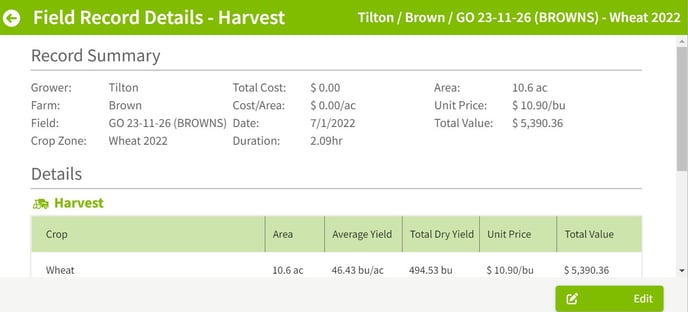 7. Click on the Edit button to view the details for the field record.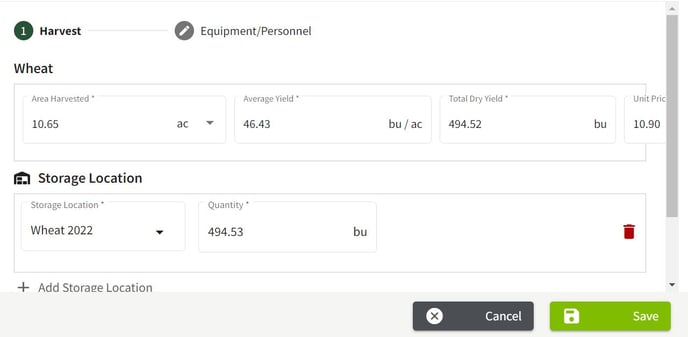 8. Select the desired Storage Location, then click on the Save button. The inventory has now been added to the Storage Location.