How do I connect my John Deere Operations Center account to Traction?
This article explains how to connect your John Deere Operations Center account to Traction.
WARNING:
If you have field and equipment names already in Traction, Customer Success can help you with the correct connection strategy, call 888-466-6080.
We encourage all customers to use this feature. With the release of job summary data import, this can save time and improve accuracy when entering your field records.
1. Click on Dashboard and select Tools.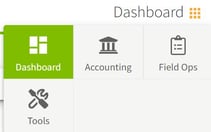 2. Click on the Integrations on the left of your screen.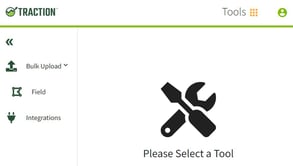 3. Click on the John Deere Operations Center plugin and then the Connect button. You will be prompted to enter your credentials for John Deere.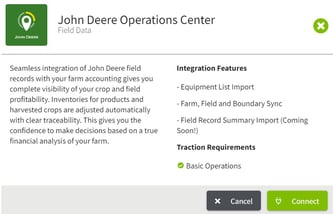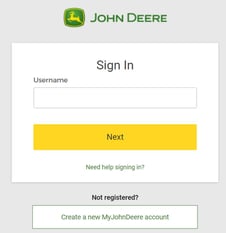 4. Next, a message will appear allowing access to your John Deere account. Click on the Allow Access button. You will be redirected to John Deere's website to confirm access for Traction. Click on the Save button to allow the connection.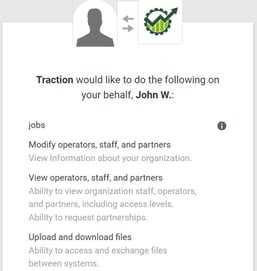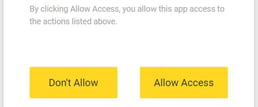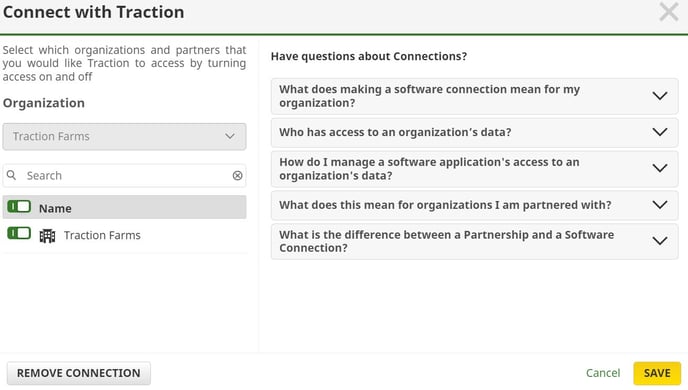 5. The Integration Setup screen will appear and allow you to make selections.
Focus on your Start Date. It might default to the day you are connecting, so make sure to change it to the first day of your new year, such as 1/1/2022.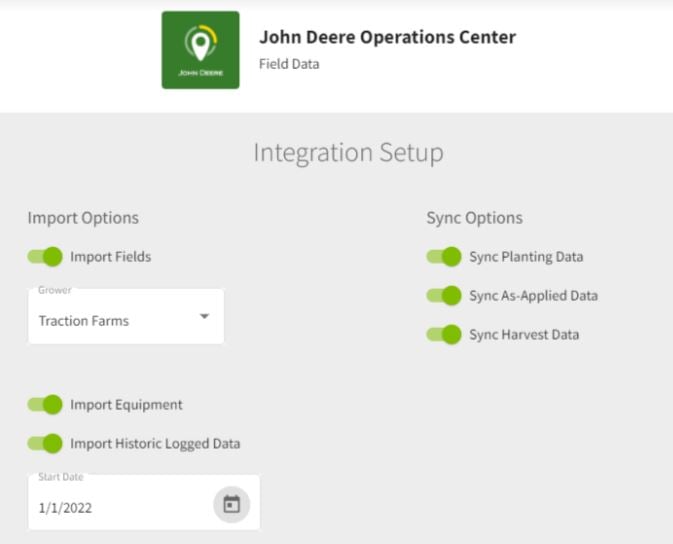 6. The John Deere Operations Center integration will now have a green checkmark in the top right corner indicating it is connected.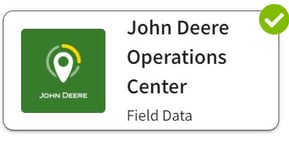 7. See the KB article on how to import your field records from John Deere Operations Center.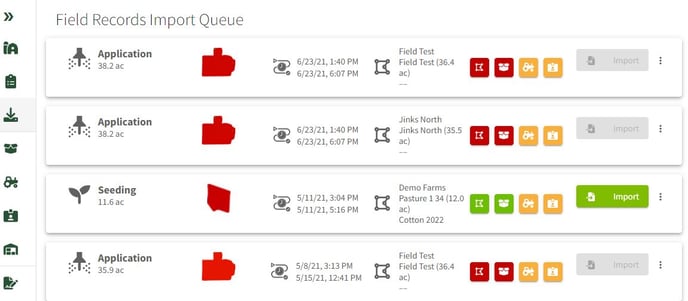 John Deere Operations Center Permission Settings
| | |
| --- | --- |
| Access | Can Access |
| Equipment | Level 3 |
| Organization Management | Level 2 and enable Share Organization Data with Connected Software Companies |
| Locations | Level 3 |
| Work | Level 2 |
| Financial | Level 2 |
Permission Setting Panel Screenshots