How do I view a field operation reports?
In this article, we'll walk through the process of generating reports based on your field records.
1. Navigate to Field Operations and Select Reports from the side menu.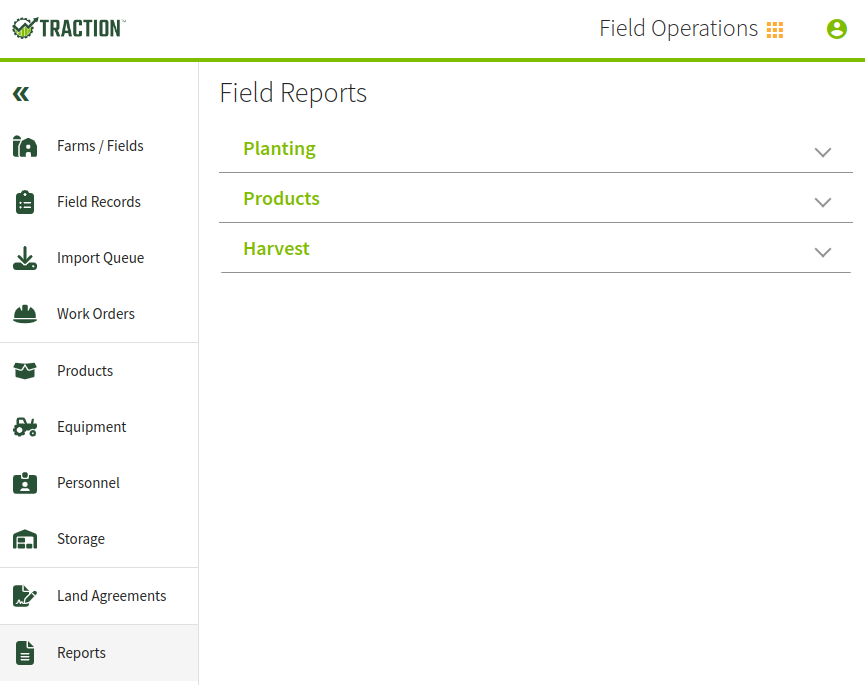 ---
2. Expand the Report section you want to run and then click the appropriate report. In our example here, we will run the Planting by Field report.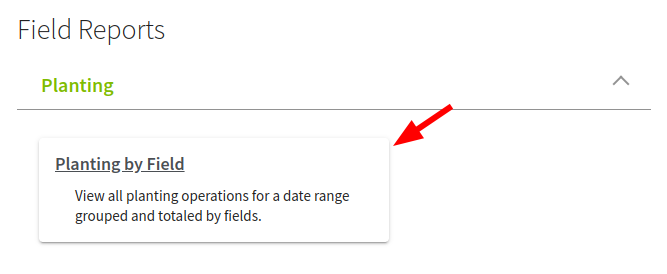 ---
3. Now the report will be displayed using the filters of the current year and all of your fields.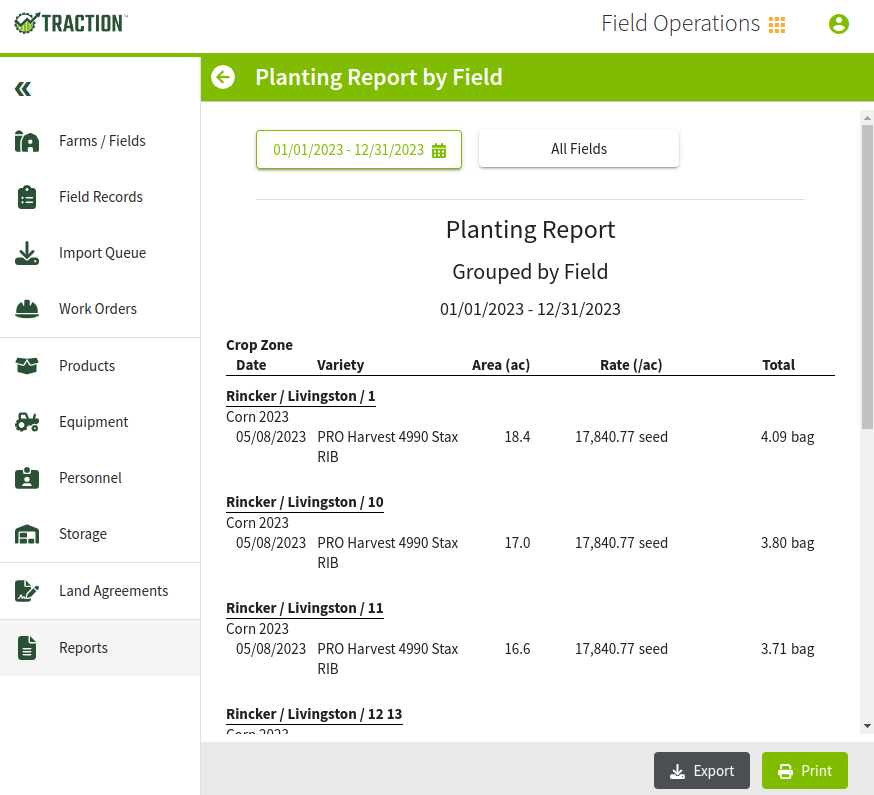 ---
4. You can now update the filters as appropriate. Any adjustments will also require you to click the Update Report button to see those changes reflected.

---
5. If you would like to print the report or export it for further analysis, you can click the corresponding button in the lower right-hand corner.