How do I generate a General Ledger Report (Cash Method)?
In this article, we'll walk you through the process of creating your General Ledger Detail Report inside Traction.
1. Navigate to Reports and expand the Cash section. Click on General Ledger Detail Report.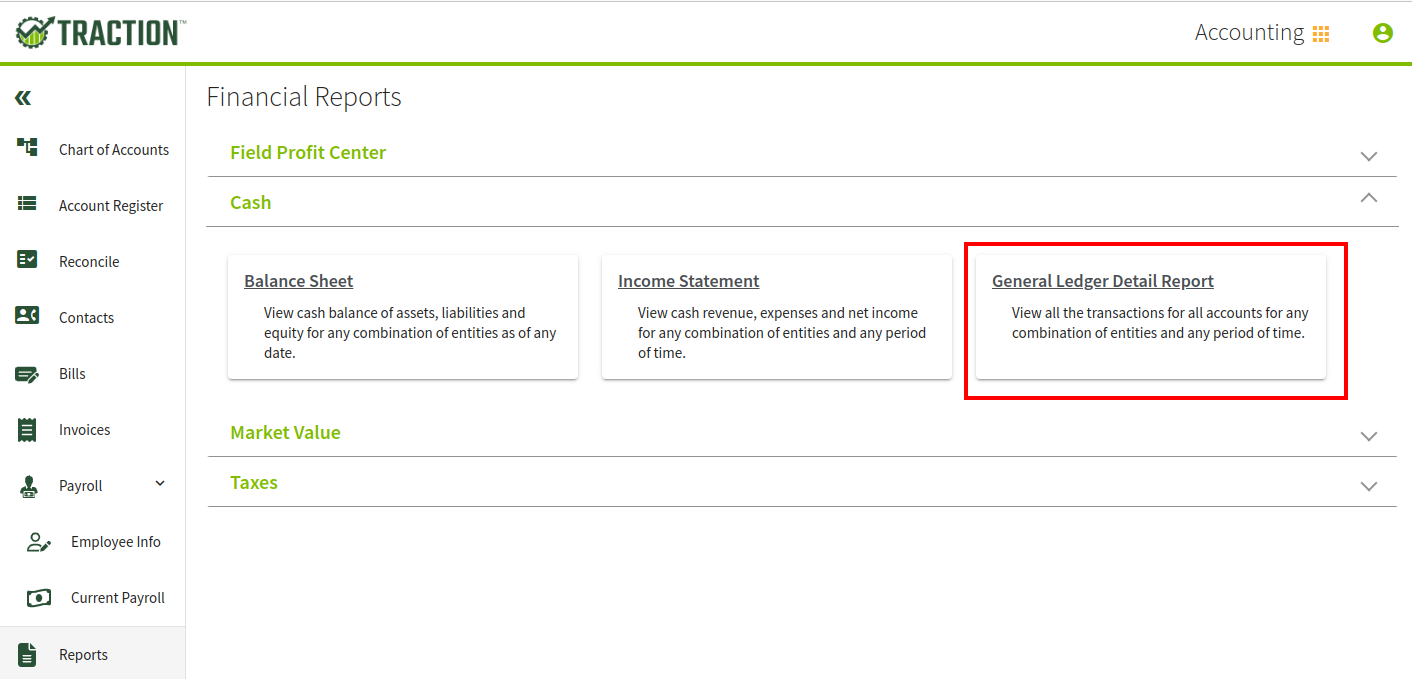 ---
2. When the Report opens, if you only have a single entity, it will generate a General Ledger Report, based on the current year, for that entity.
If you have multiple entities, all of the entities will be chosen initially.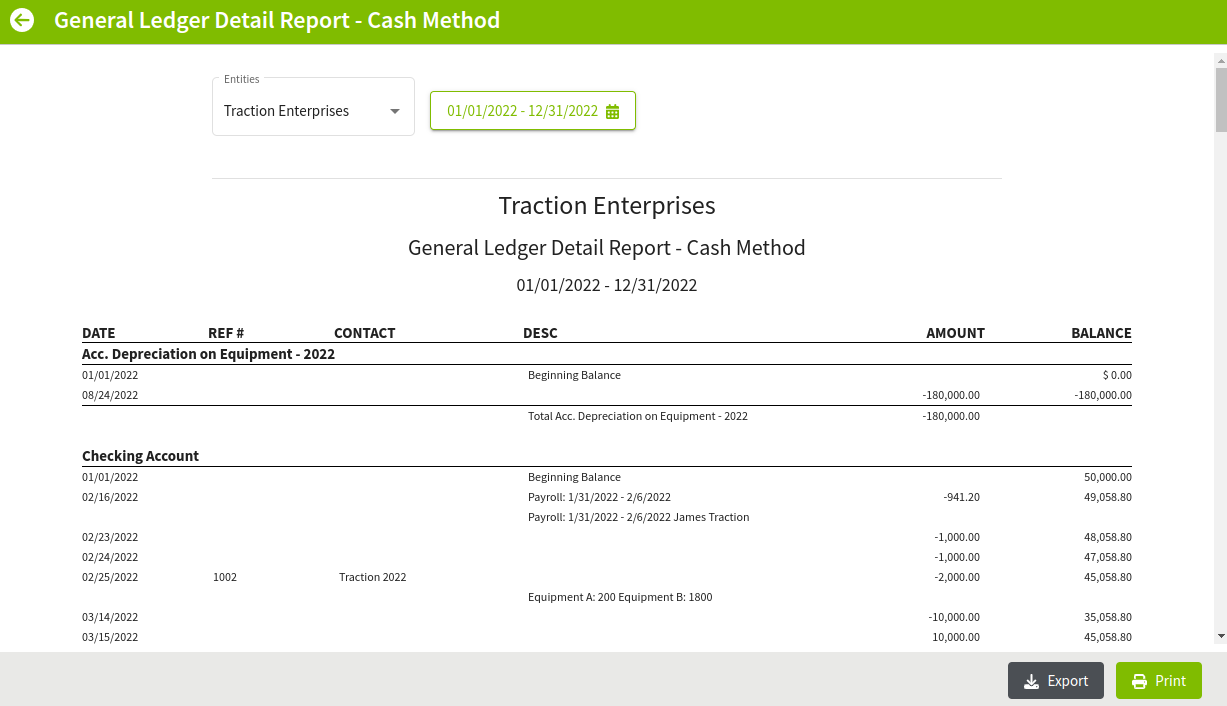 ---
3. You can configure the report to include particular entities' transactions for a specific date range.
Once you are done making changes, click the Update Report button and the report will update.

---
4. Once you have generated a report with the settings you want, you can review the information on the screen, export to CSV, or print a copy using the buttons at the bottom right-hand side.