How do I create an Accrual Balance Sheet?
In this article, we'll walk through the process of creating an Accrual Balance Sheet for your entity.
Harvested and Growing crops will only show the costs assigned to the Field Profit Centers through Field Records, and FPCs and Equipment through allocations in payments.
Default Equipment costs are not used in the Accrual Balance Sheet.
Creating an Accrual Balance Sheet
1. Navigate to Accounting->Reports. Expand the Accrual section and then select the Balance Sheet button.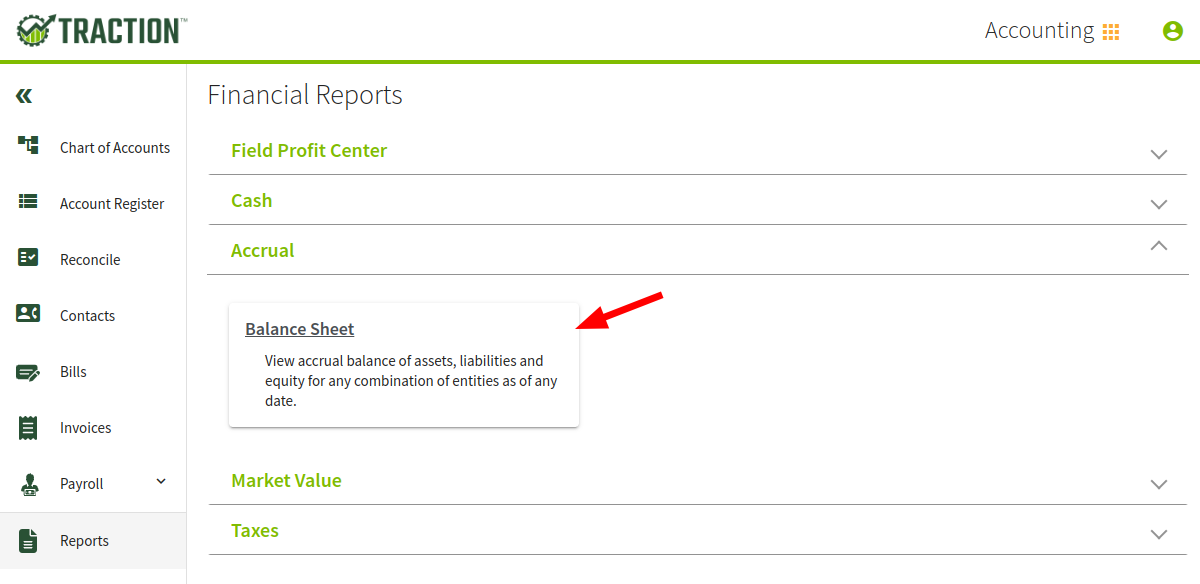 2. A new Accrual Balance Sheet will be created. You can change the Entity from the selector, adjust the As of Date to limit the report to a certain date, and also adjust the Report Options via the gear icon.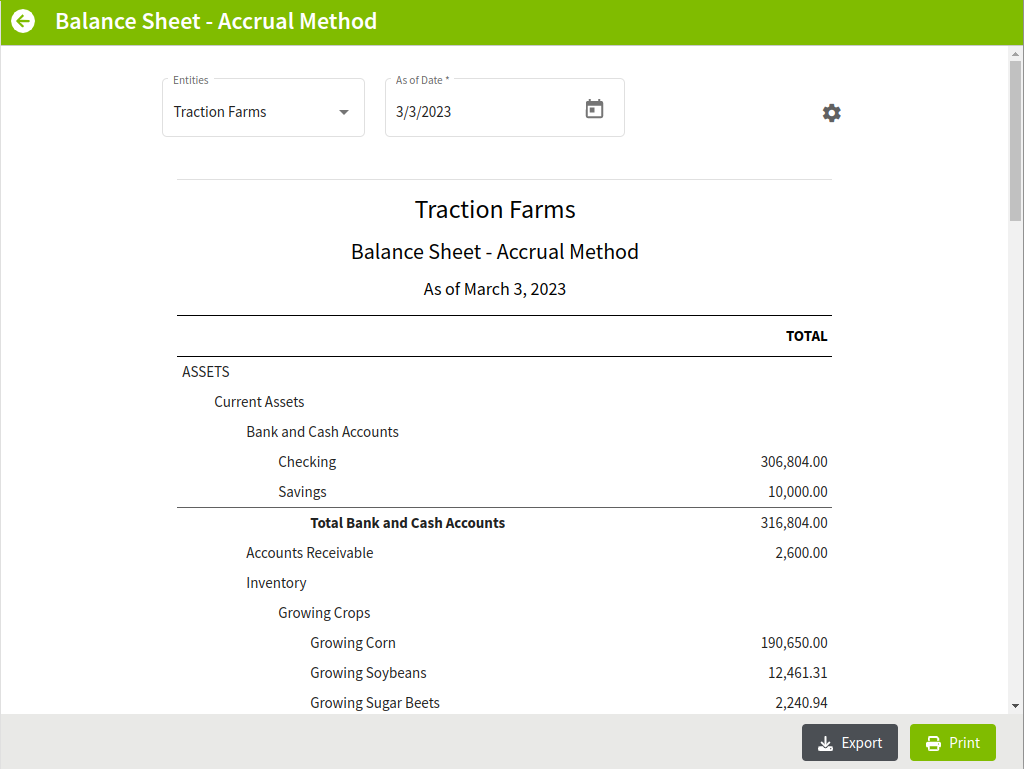 Report Options
In the Report Options, you can adjust the following:
Inclusion of Growing Crops, Harvested Crops, and Supplies
Hide the Report warnings
After making any adjustments, click the Apply button to have the settings take affect.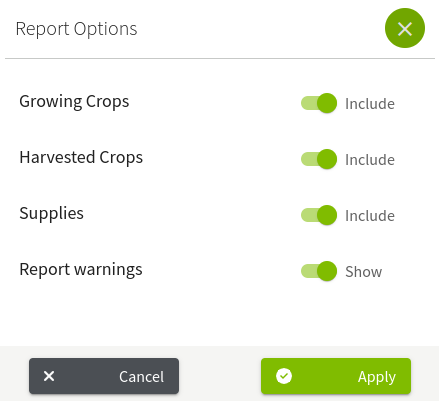 Export the Accrual Balance Sheet
To export the Accrual Balance Sheet, click on the Export button in the bottom right area of the window.
The Supporting Schedule is not exportable at this time.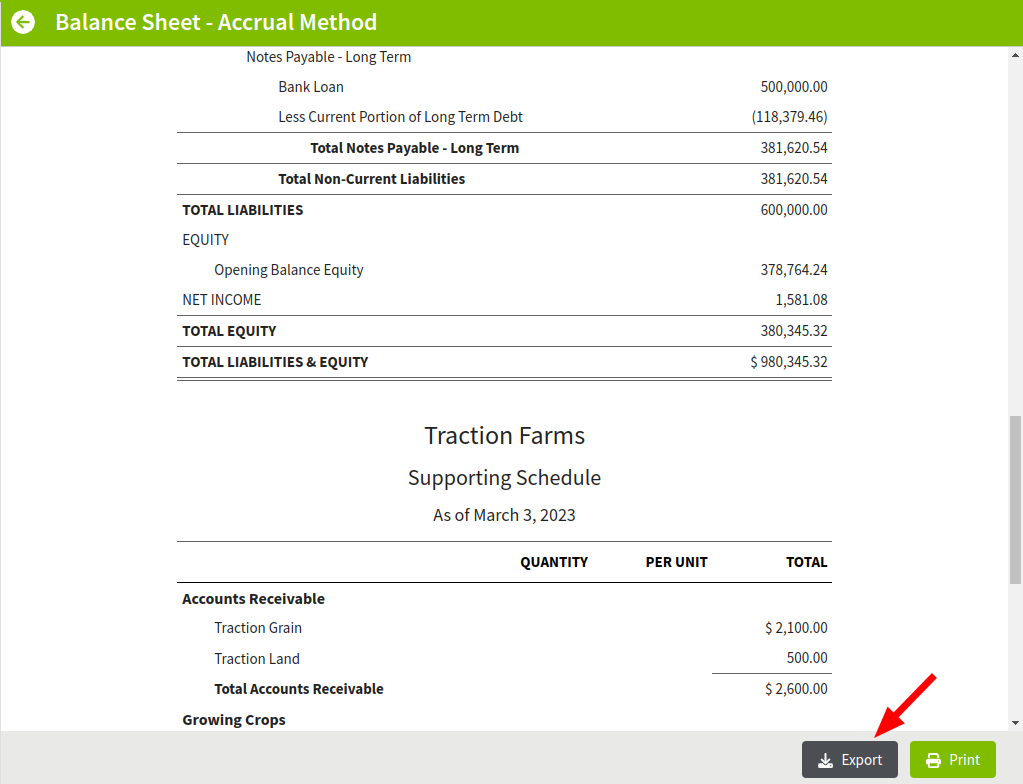 You will be prompted to save the CSV on your local computer. After you save the file, you can open it in your favorite CSV tool.