Enterprise: Traction Enterprise Checklists
Enterprise: Planning for Your Next Production Cycle Checklist
As you are transitioning and preparing for the next Production Cycle, it's important to spend some time ensuring that you have everything ready for a successful next Production Cycle.
We have a printable 1-page PDF with all this information at the bottom of this article.
Step 1
Migrate Crop Plans from the previous year over to the next Production Cycle. Make any necessary changes before assigning these Crop Plans to each boundary via Operations>Plans>Field Plans. We recommend reviewing Task Naming for the new year as well. Create task names so your team can easily understand them on-the-fly. A task name should be accurate, clear, and encompass what the task entails.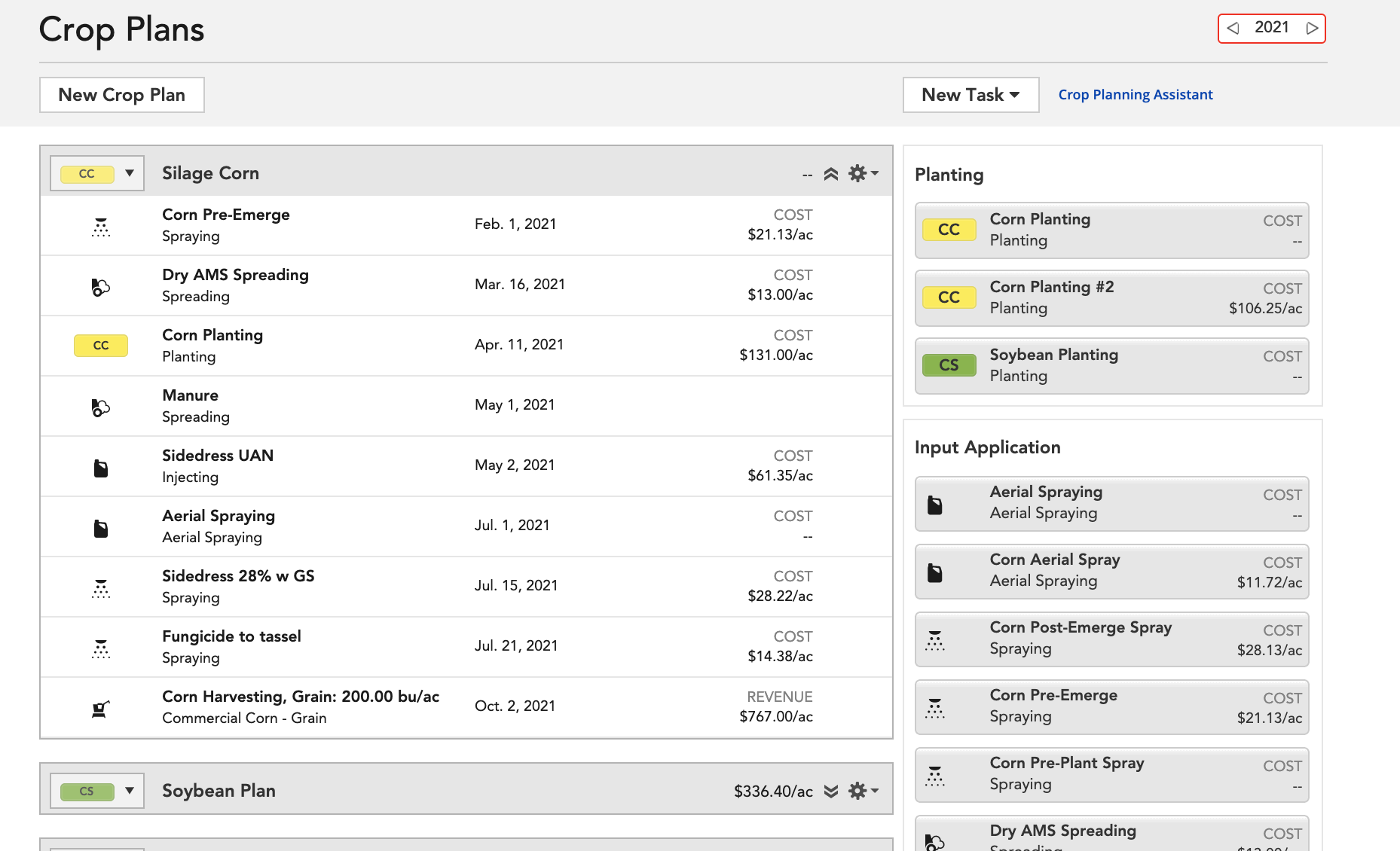 Step 2
Navigate Setup>Crops & Setup>Inputs to update Crop & Input Pricing for the new Production Cycle. Traction Enterprise Support is also able to migrate prices from one production cycle to another, so reach out if you would like this done.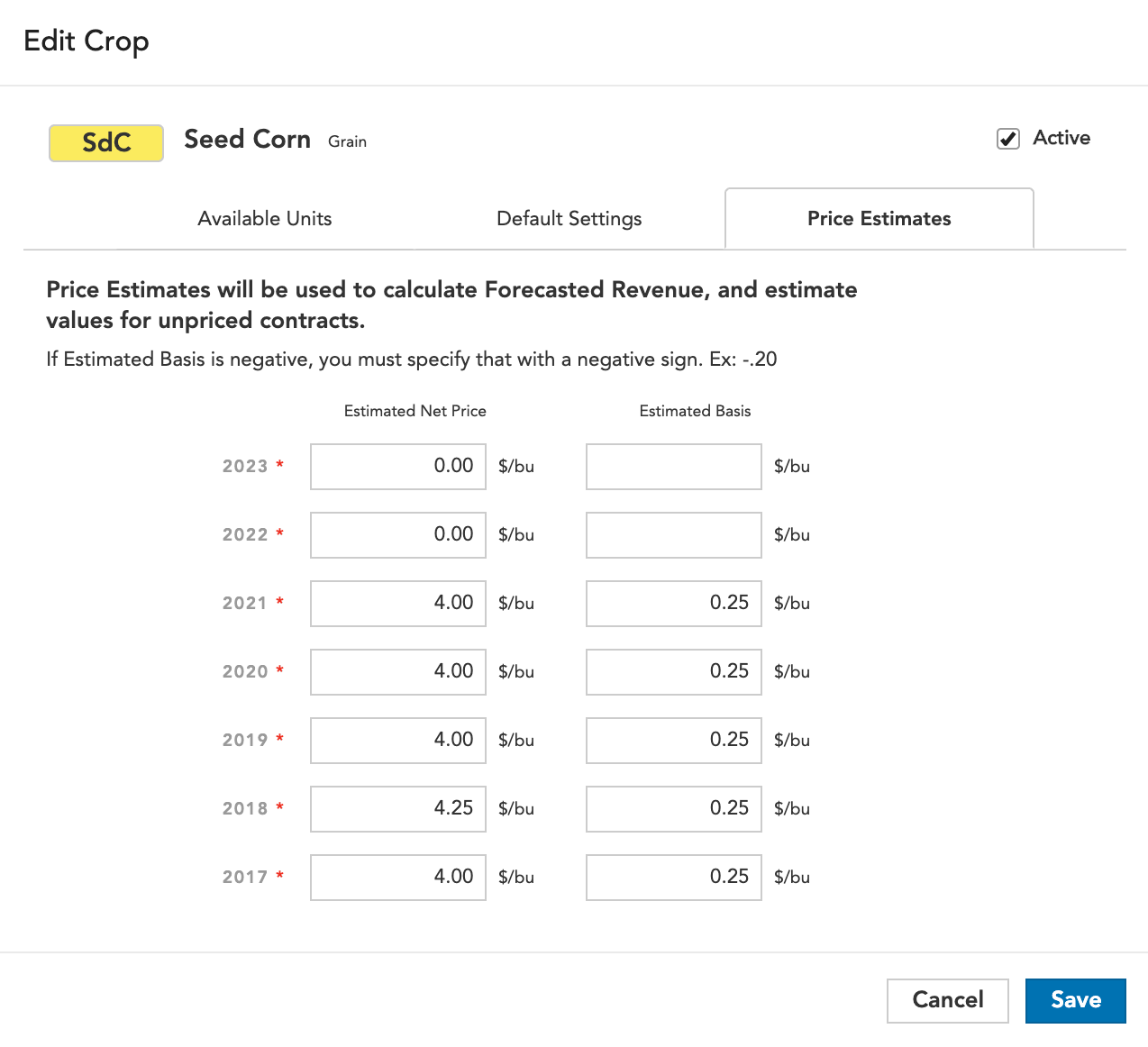 Step 3
Navigate Setup>Inventory Locations. Review and edit storage locations to align on-farm storage and customer locations with crop types. Review Input Inventory Locations.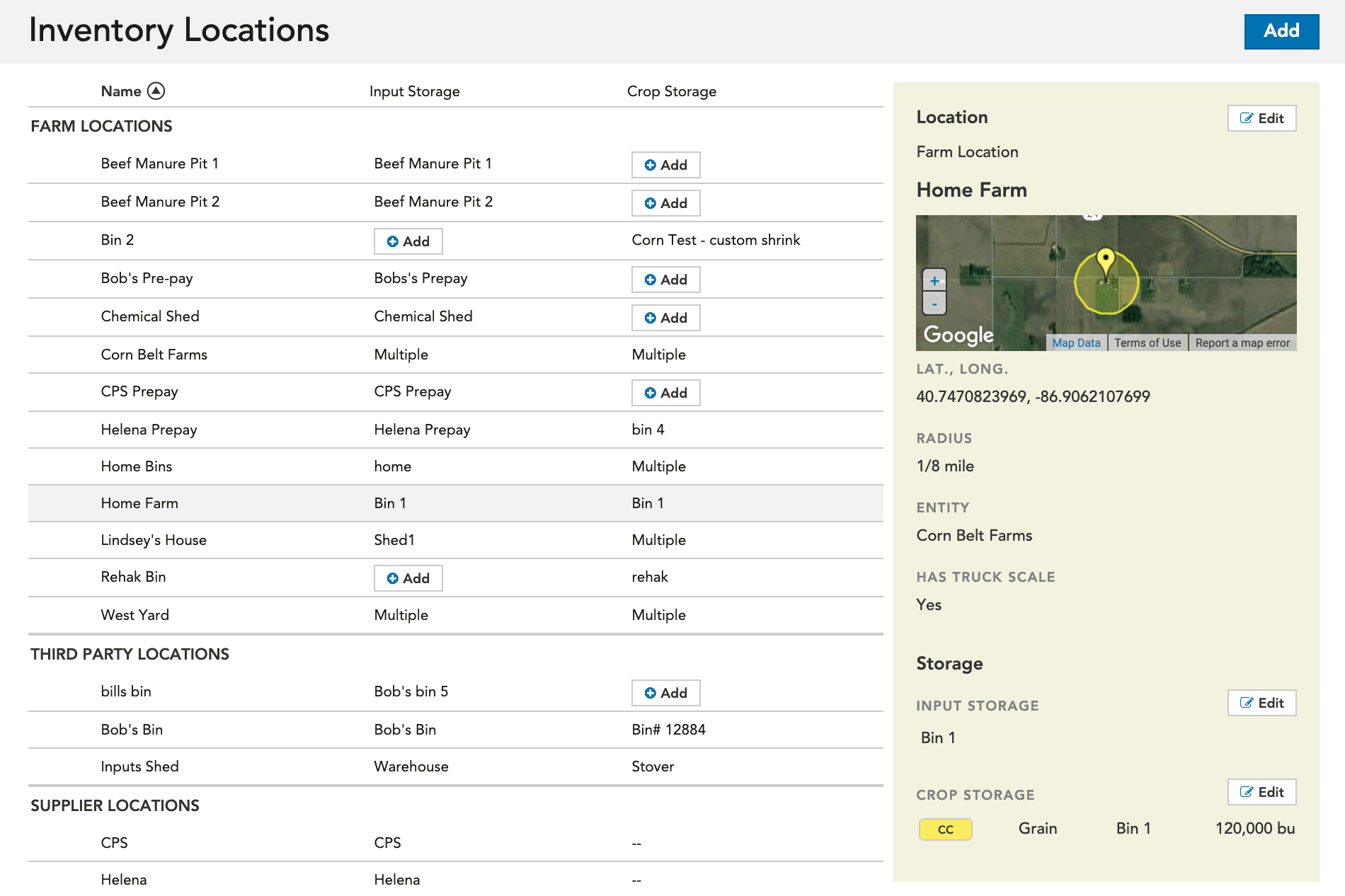 Step 4
Update Land Agreements by heading over to Setup>Land Agreements. You are able to roll over Land Agreements from year to year. Make bulk changes to any leases with new terms.
Article: How do I copy Land Agreements from year to year?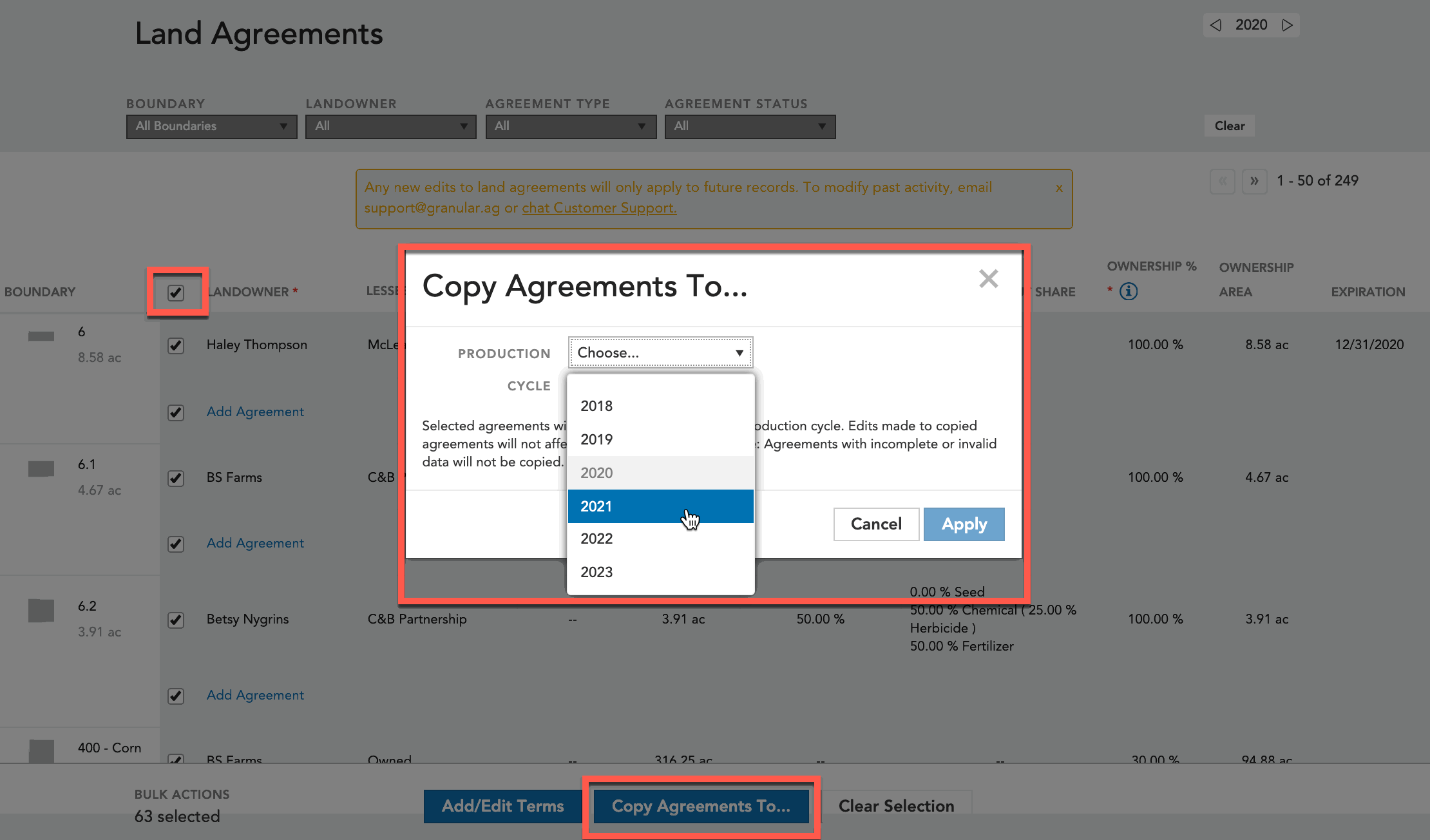 Step 5
Navigate Setup>Equipment and Setup>People. Add in variable costs for key machinery (per acre or per hour). Add in a variable cost for anyone doing fieldwork (per hour). Labor & equipment charges are optional.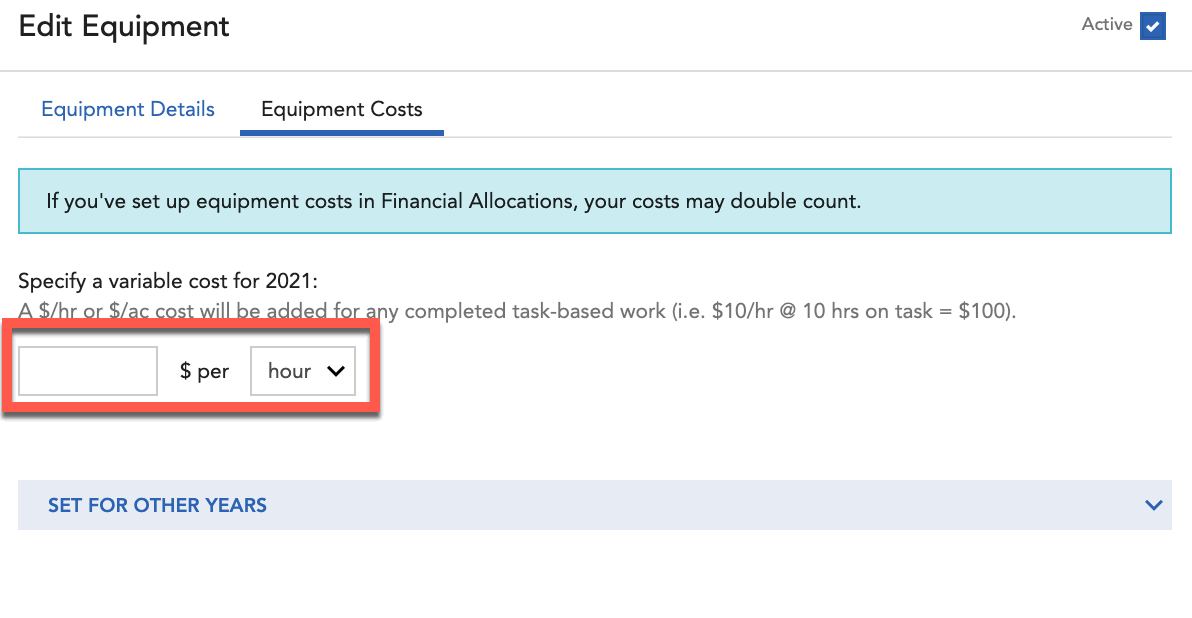 Step 6
Navigate Inputs>Inventory>Balances to review and download previous year Input Balances. Navigate to Inputs>Inventory>Transfers - Add Delivery. Select 2021 and enter quantities for each input carried over. Make an adjustment to 2020 inventory to zero out and include a note "Carryover to 2021".
Article: How do I roll my Input Inventory from one year to the next?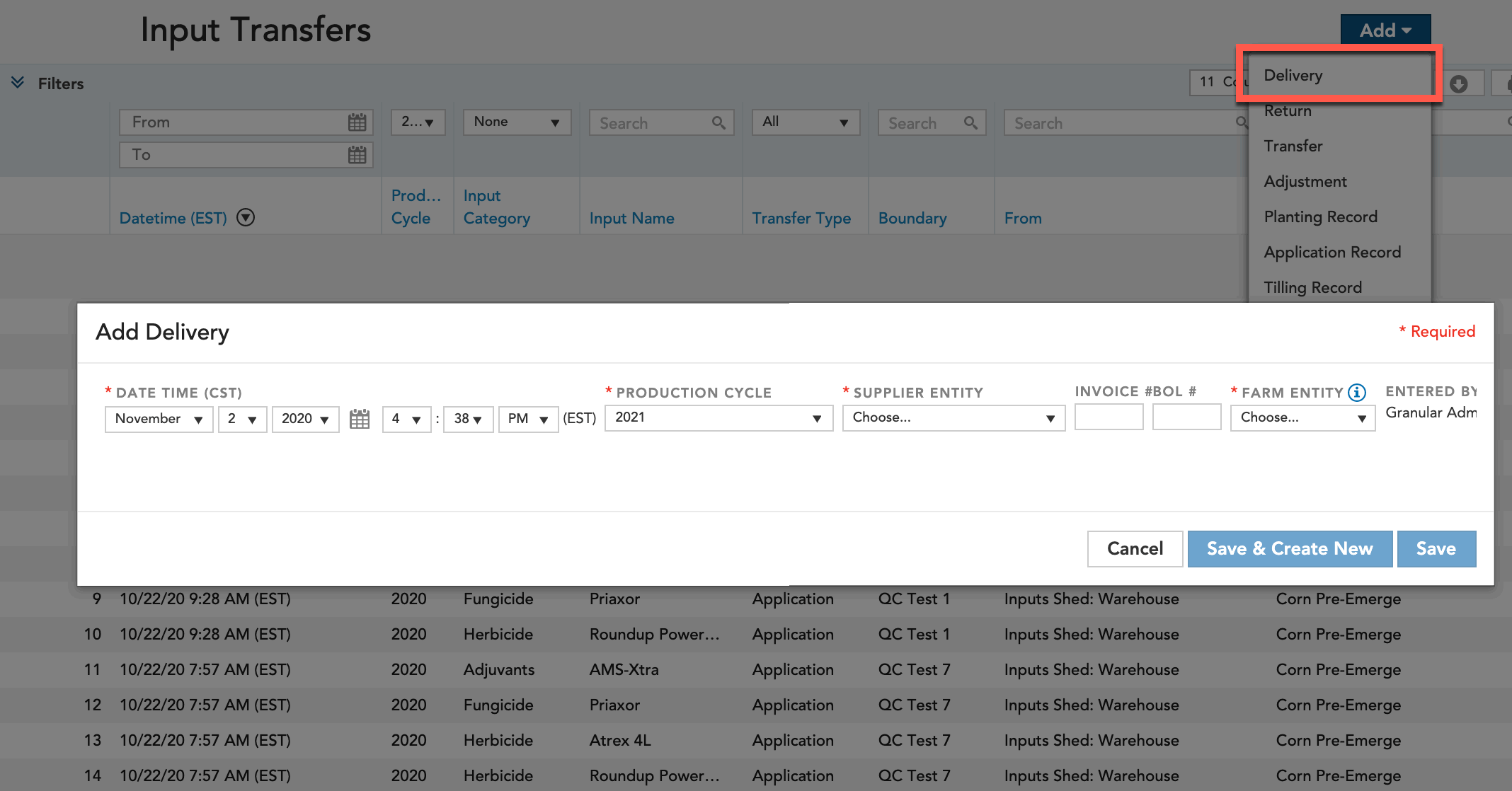 Related Articles:
Pre-Planting Checklist
End of Year Financials and Reporting Checklist
2021 Spring Operations Checklist.pdf
300 KB | Download